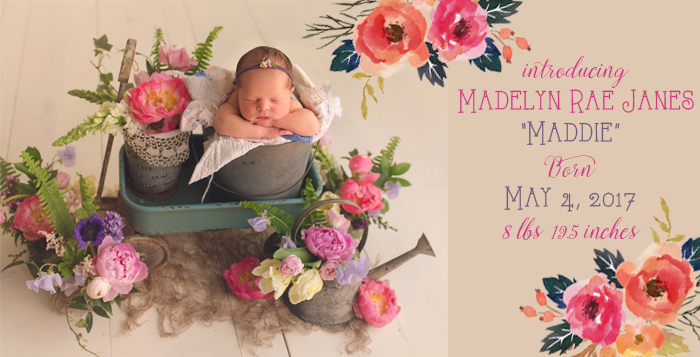 It was recently brought to my attention that many of my clients (past and present) may not have realized that I just had another baby! Our newest addition, Madelyn Rae Janes (Maddie) arrived May 4 and is now just over 1-month old! She was a big surprise to us (not planned!) but we adore her and we all are just smitten with her. She has brown hair and blue eyes (but we know both of those features can change over the next few months) but I am hoping they both stay that way! I always wanted a blue-eyed brunette to go with my hazel-eyed and green-gray-eyed redheads...
I am lucky to have many talented photographer friends and just happened to be friends with the best newborn photographer in the area--Jennifer Kaye Photography who was able to capture a bunch of lovely photos of my newest babe. Here are some of my favorites. Flowers done by me of course!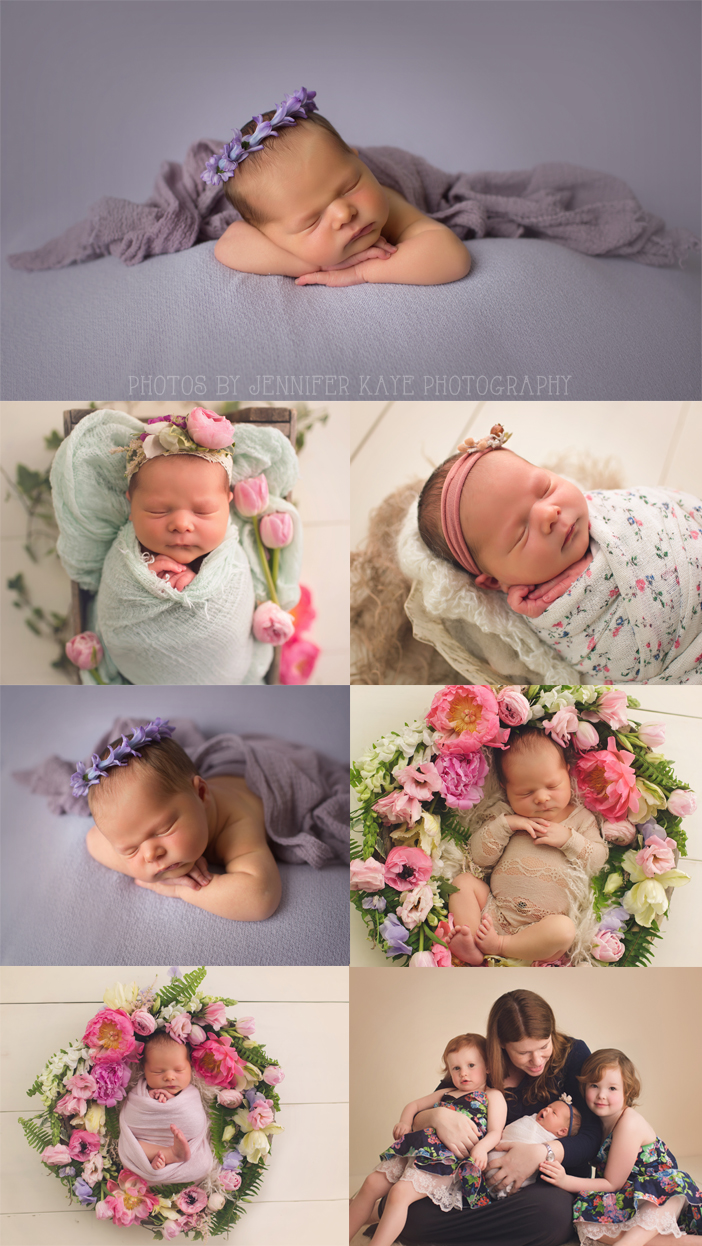 Thanks again to Jenny at Jennifer Kaye Photography for these priceless images!!