Welcome Baby Aria!
Published on August 17th, 2012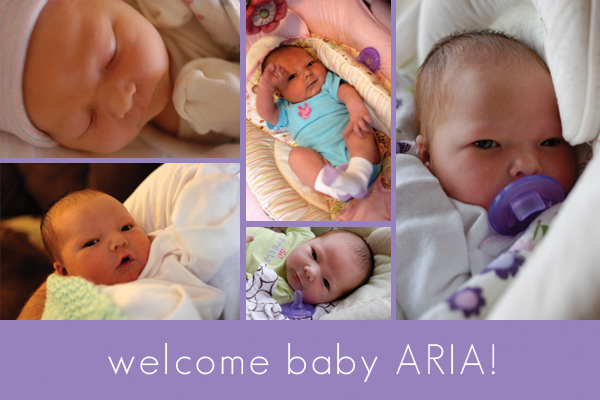 As many of you know, I've been pregnant for all of our 2012 wedding season and its been a little challenging! I finally had my baby, Aria Leigh, (one day early) on August 10, 2012. My husband and I are totally in love with our little girl! She is amazing and growing every day…and I LOVE being a mommy!
That being said, please note that I am on maternity leave into September with limited hours spent working on weddings and wedding-related projects. My staff is working more hours to accommodate our wedding schedule, but all of the meetings, billing, quotes, contracts, and paper work stuff I handle–so that stuff is on a slight delay for the time being. If I don't get back to you right away, please have patience…I will be getting back to you soon.
Here is another photo collage of our little Aria: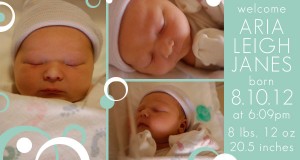 4 Comments