Aria's Vintage Circus 2nd Birthday was held at the perfect location--an old bear cage-turned picnic shelter at
Fabyan Park
in Geneva, Illinois. Talk about a cool venue! Once the venue was set the creative juices started to flow resulting in a bunch of fabulous Circus Party ideas some of which I've never seen before!  All of these amazing photos are by
Jennifer Kaye Photography
.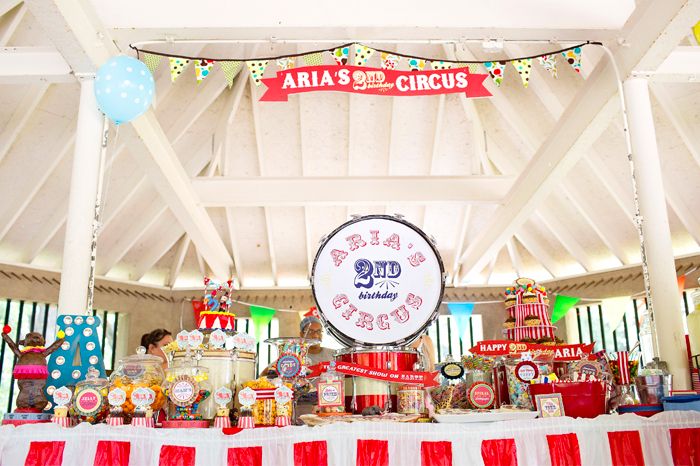 Key features would include the venue of course--it might be the only park in the world that has an old bear cage that was turned into a picnic shelter! We decorated it to the nines with bunting banners, balloons, signs, posters and lots of circus-themed paraphernalia.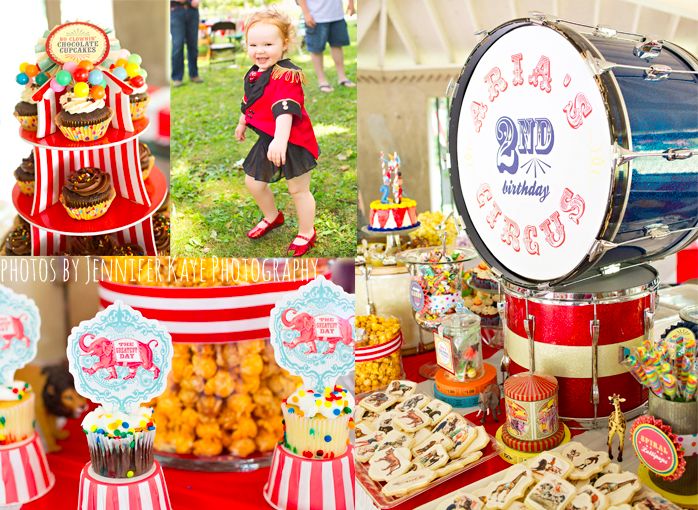 Once we had the venue and theme nailed down, I designed a custom invitation inspired by a vintage circus poster. I used a primary color palette, bold outlines, vintage fonts, banners, dot patterns and distressing techniques to make it look more like the screen-printed signs of yesteryear even though it was all done digitally. I was even able to do an illustration of the birthday girl, "Ringmaster Aria", that inspired the ringmaster outfit I later sewed for her for the party.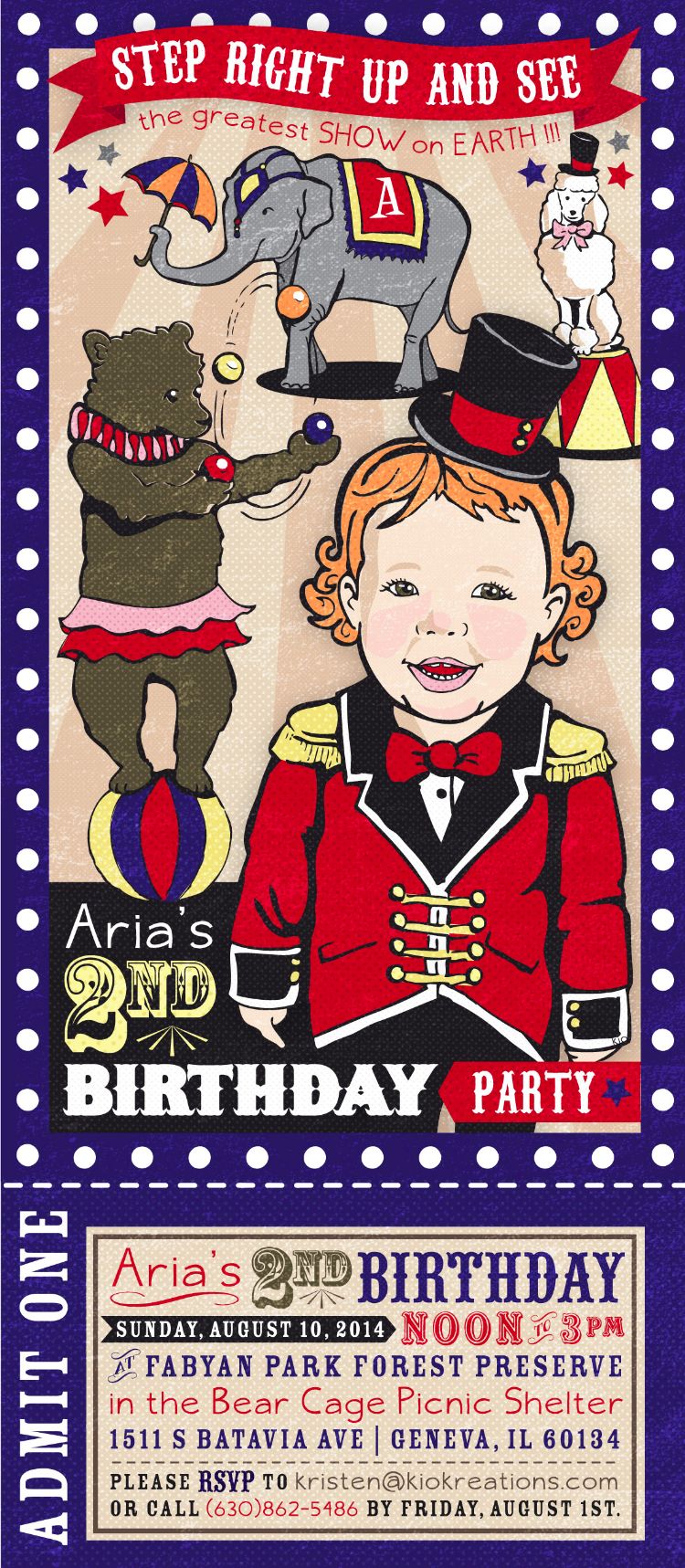 Other highlights would be the vintage 'circus' drums, including a huge base drum that was the centerpiece of the main table with some smaller drums repurposed as stands for cakes and cupcakes. There were also a bunch of very successful DIY projects including a light up "A" marquee letter and a handmade paper mache "circus bear" that perfectly matched the bear on the circus poster invitations.
Large banner signs, bunting banners, and smaller signs decorated the inside and outside of the bear cage shelter. Red and white striped tablecloths topped all of the tables along with buckets of peanuts and brightly colored floral arrangements in antique Barnum's Animal Cracker tins. We had a variety of sweets and treats including cookies with vintage circus art on them (which I painstakingly made myself!), a bunch of varieties of popcorn, peanuts, circus peanuts, cotton candy, saltwater taffy, cupcakes, and oodles of other yummy candies. Picnic-style foods including potato salad, hotdogs, "Acro-brats", hamburgers and fried chicken rounded out the menu choices and lemonade, juice boxes, soda pop and good ol' ice water were the beverage offerings. There were also some non-edible "prizes" for the kids that included Play-doh minis and little circus rubber duckies.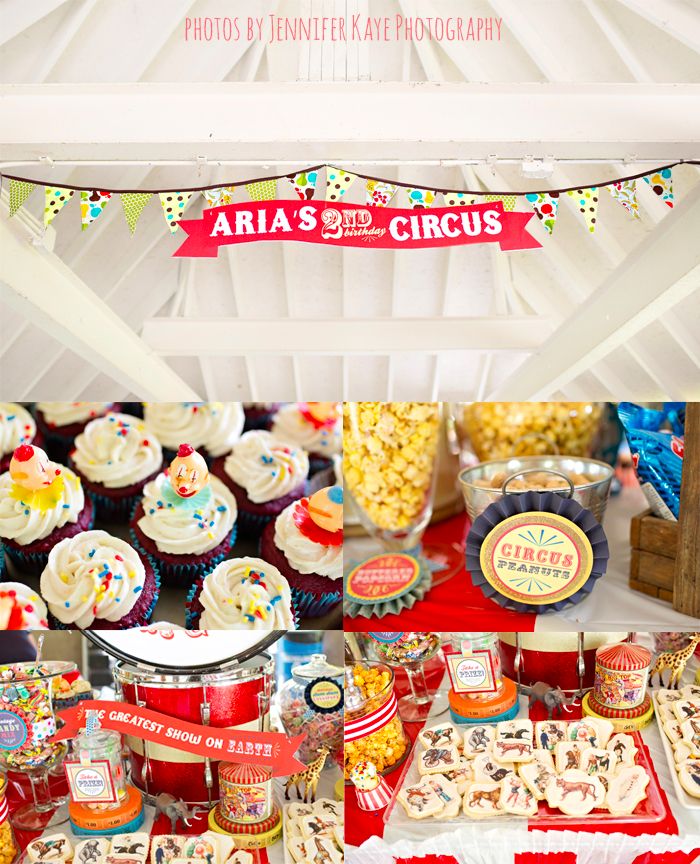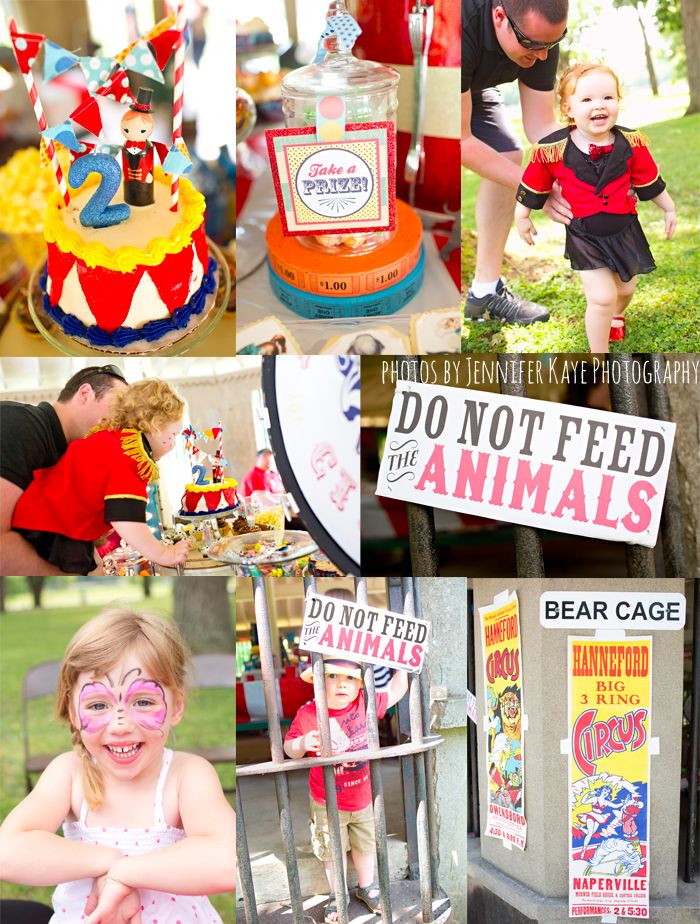 Activities and games included "Pin the Nose on the Clown", "Color-Your-Own Circus Poster", "Design-Your-Own Clown Hat" and a face makeup area. Many of the kids were turned into clowns or circus animals by their parents. There was also a faux photo booth area in part of the bear cage—with signs that read "Do Not Feed the Animals" and "BEWARE Animals may Bite". Kids of all ages could be seen standing behind the bars of the cage for a photo op. It was very cute!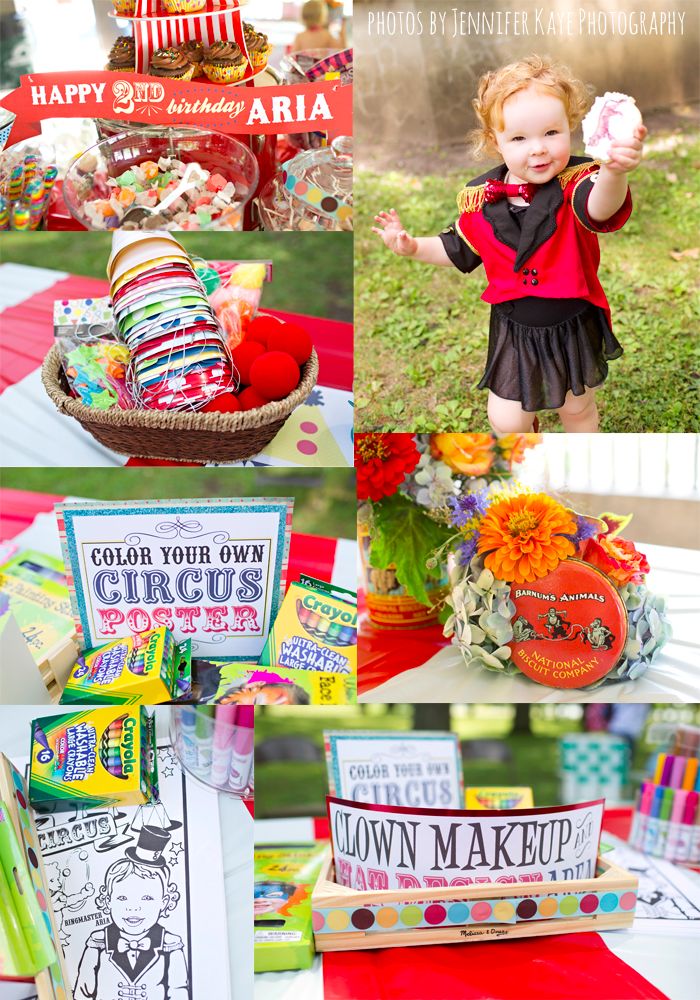 The guest-of-honor, "Ringmaster Aria", wore a handmade ringmaster jacket and red sparkle shoes. She had a small black top hat designed but I ended up wearing it instead as it is very hard to get a 2-year-old to wear anything on their head for very long. I also made a little wooden person cake topper with the exact same outfit on for her birthday cake and she loved it!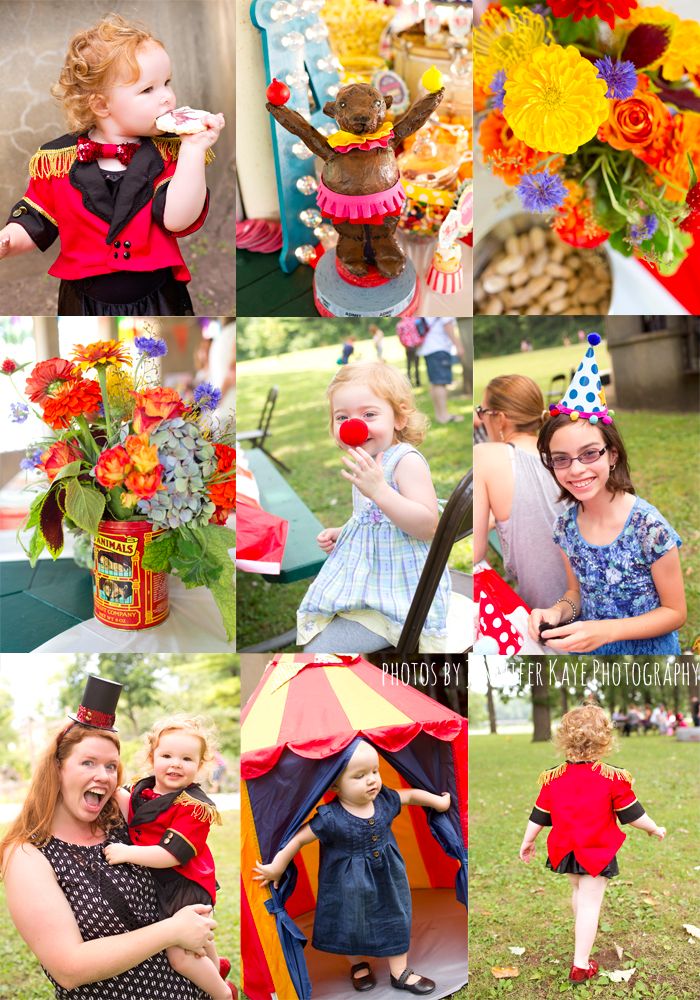 Aria's Vintage Circus 2nd Birthday Party was amazing and everyone LOVED it and had a great time! I was so happy to find a venue that inspired me to create such a magical experience for everyone especially my wonderful daughter!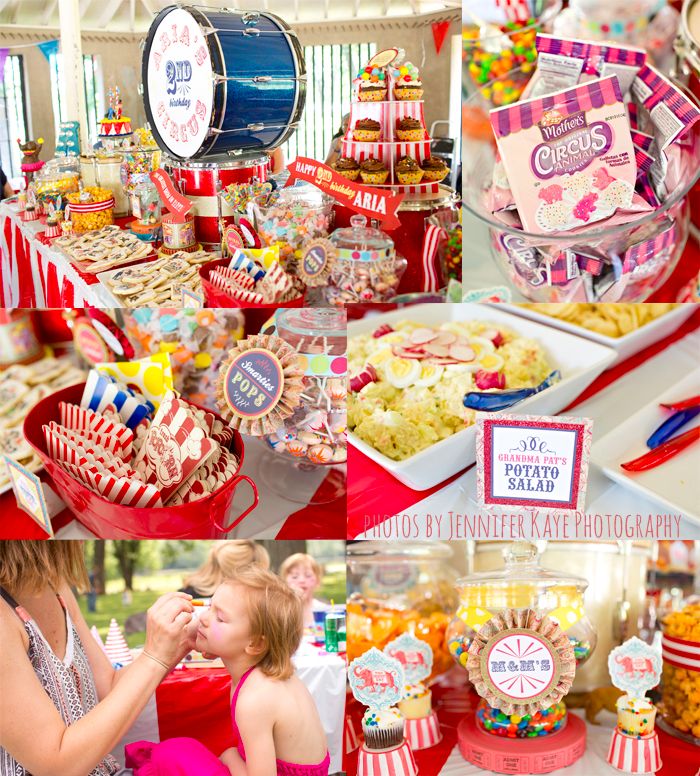 And below are some photos of some of the details as I was working on them (my apologies for the photos!) Some of my favorite projects included the wooden cake topper "Ringmaster Aria", the signs for the candy buffet and the DIY Marquee Letter "A" that I made with the help of my husband!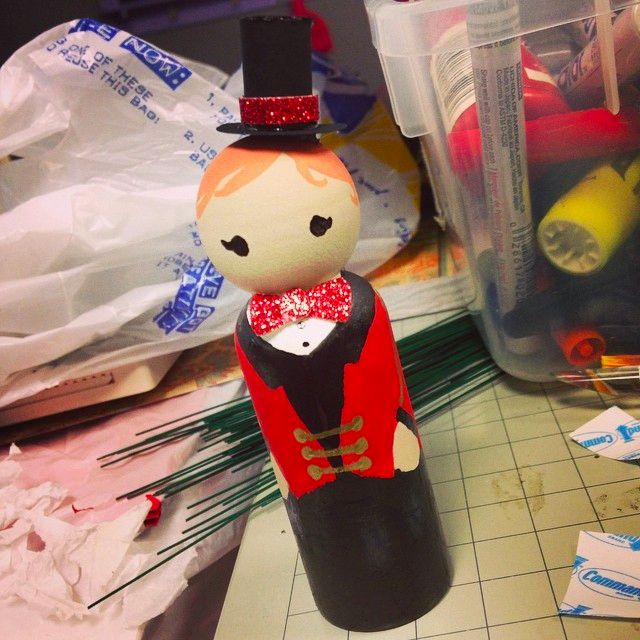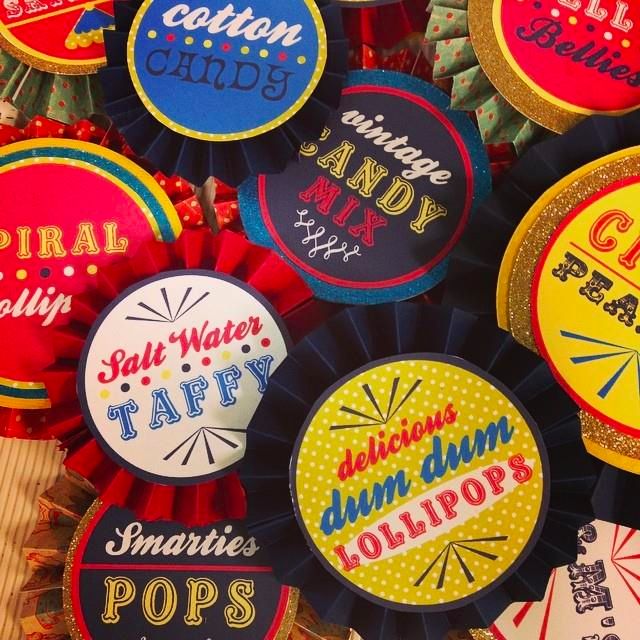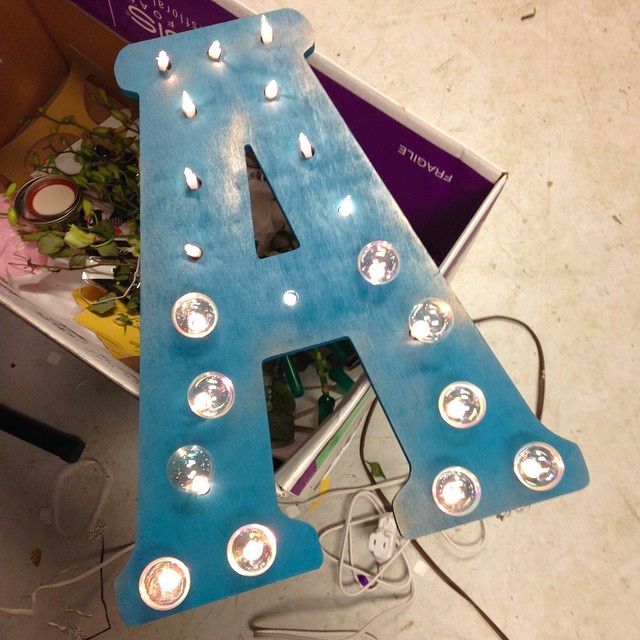 Circus Ticket-style invitations that I made with custom illustrations of my daughter and some animals!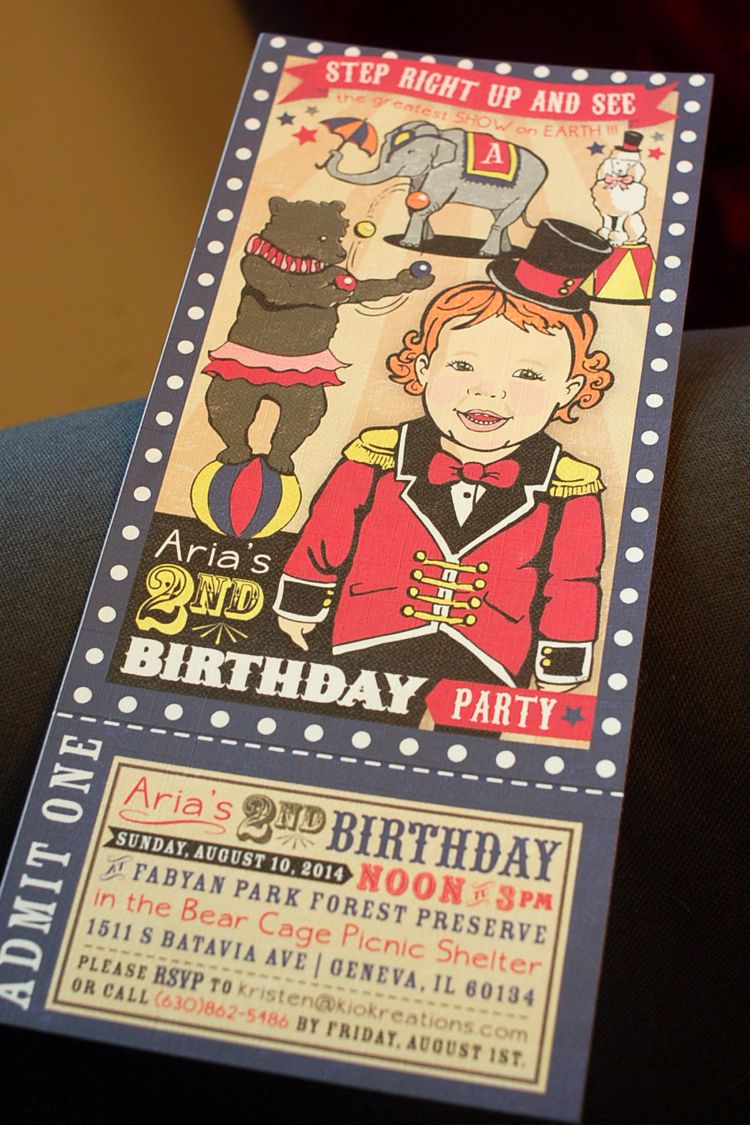 Just my luck they actually came out with vintage circus poster stamps this summer! How awesome are these?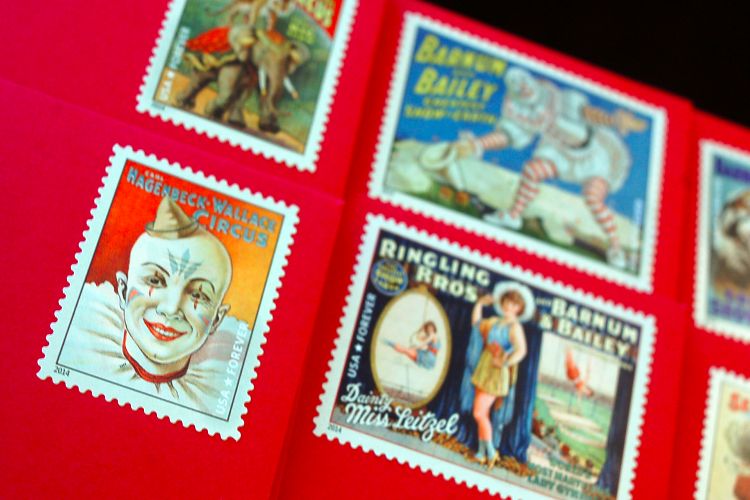 Below are the maps I made for the invitations!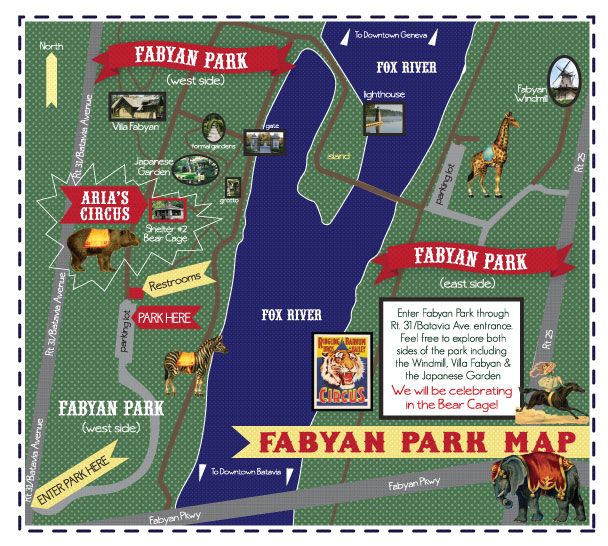 Here is the outside of the Bear Cage shelter!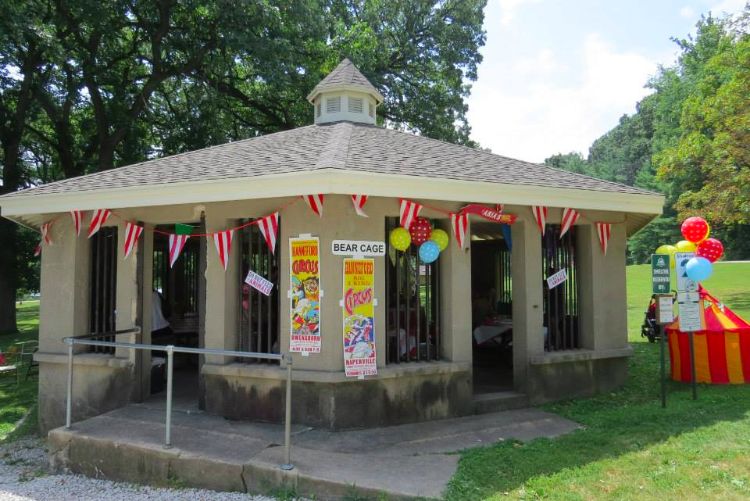 More details... Posters/signage I made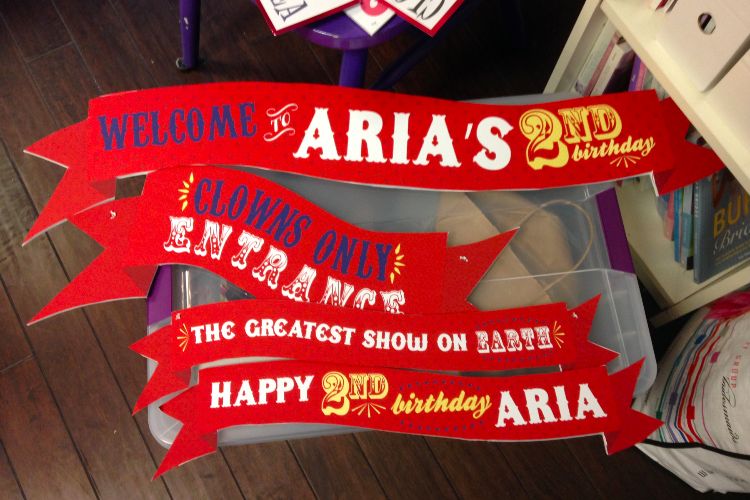 The Ringmaster costume I sewed/designed with hat by RBK Creations.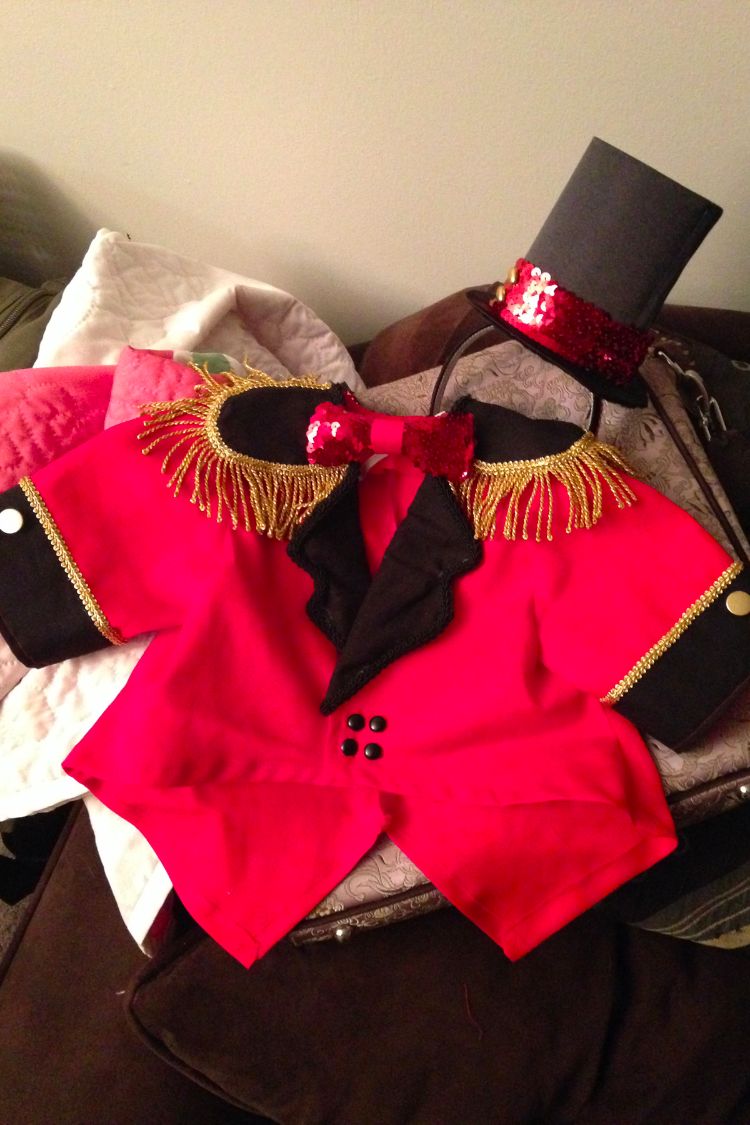 Cookies I made (baked and cut out the cookies, iced them, and painstakingly applied the wafer paper circus clip art!)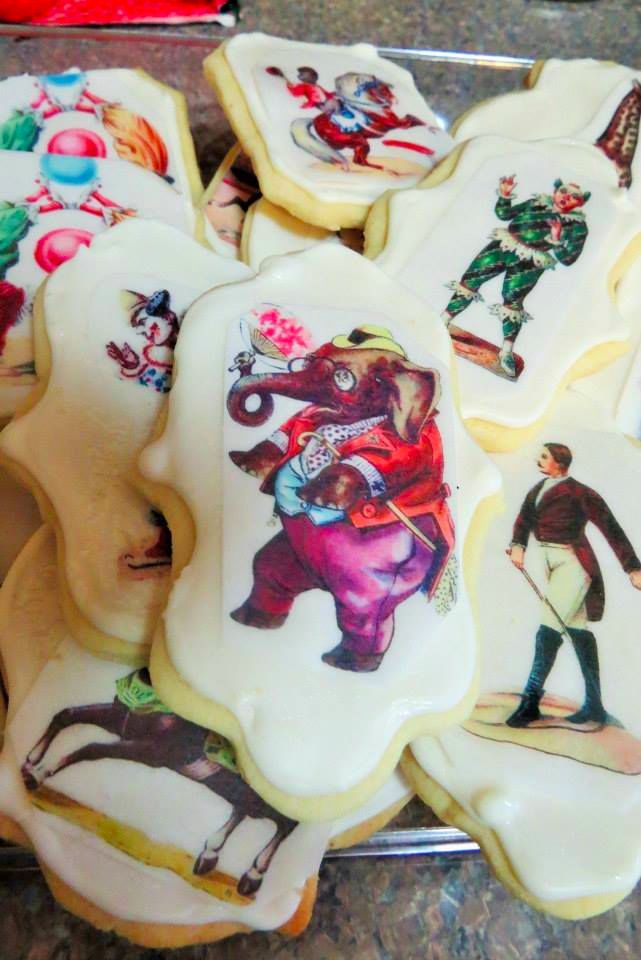 Finished marquee letter lit up; circus posting coloring page; vintage circus drum sign