A few months back I had the pleasure of being photographed for a "friendor" series my friend Grace of 
True Grace Photography
 was doing for her blog. The full feature can be seen 
here on her website
...but I have included some of the photos from the feature below. I love that Grace captured virtually every step of my process: the flowers, supplies, container and tools that I use; the way in which I lay out my flowers while I'm designing; the way I place and hold the flowers and foliage as I create a design; AND even some photos of my two little daughters by my side as they often are while I'm working.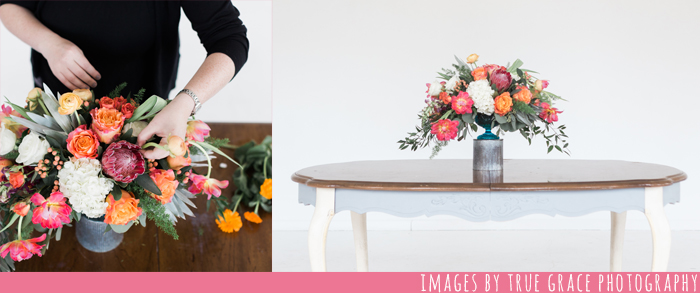 Here are some photos showing the process from start to finish... showing a lovely compote design and bouquet completed by the end.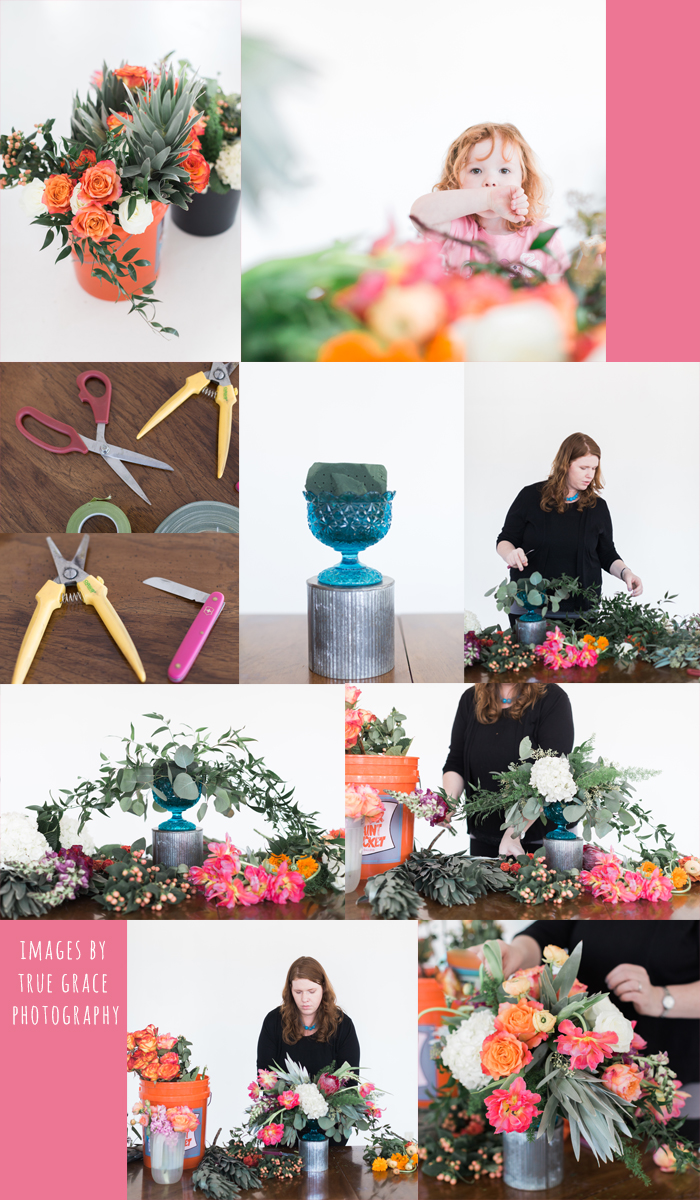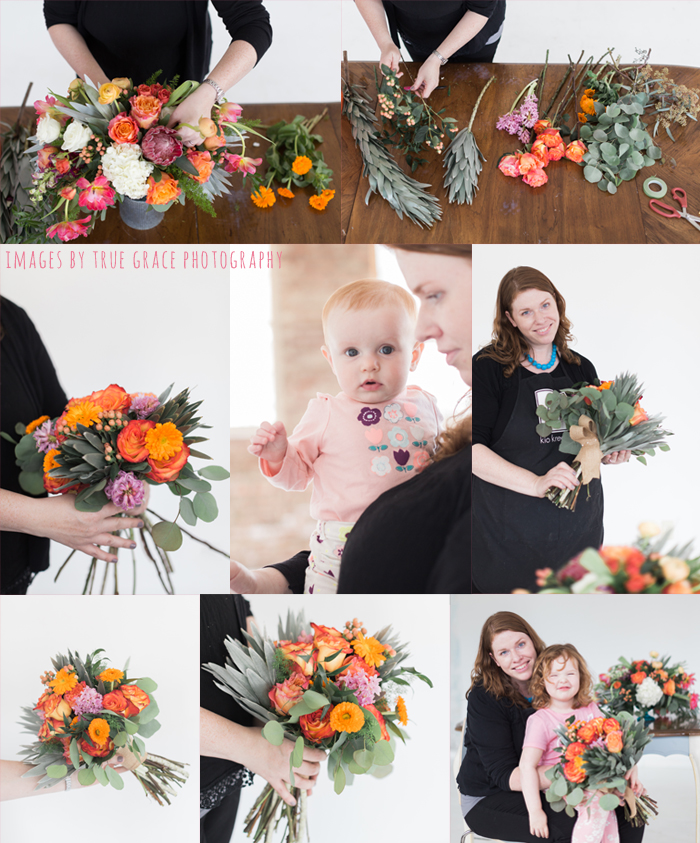 And wanted to finish this post one of my favorite photos of the bunch...Aria is tired of Mommy working too much and it shows! 😉
Thank you Grace for featuring me and my girls as part of your series! We loved working with you and can't wait to have our family photos taken this fall with you!