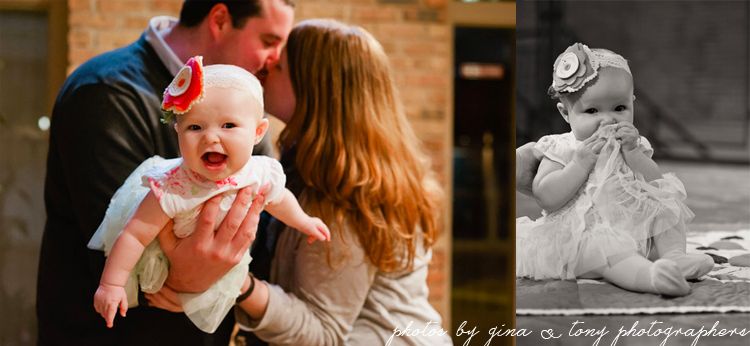 I am so happy with how Aria's 6 month photos came out! She is such an happy, energetic baby and they managed to capture all of her personality (and cuteness)! I am also glad to finally have some more family photos together. Once you have a baby, you take a million photos of her and you take many photos of her and daddy, but really none of you with your baby. Moms become the photographers in most cases. Therefore it is nice to have some amazing photos of the three of us together! Another bonus is my dear friend Cynthia Sally of Blend Beauty Studio did my makeup that morning so I looked better in the photos!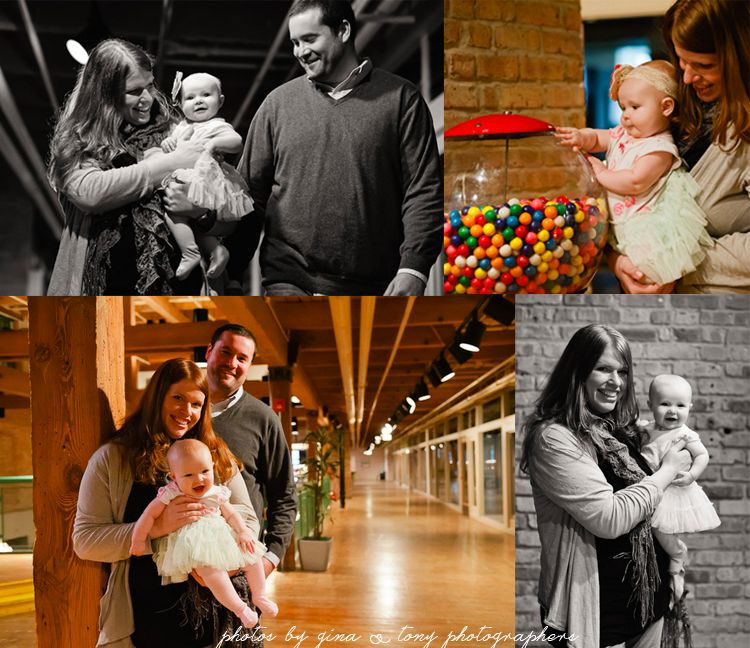 I don't want the secret to get out about the best indoor location to take photos in the Naperville, but 5th Avenue Station cannot be beat! We stayed warm and dry while the weather was cold and wet outside and we still had great light and architectural features to work with.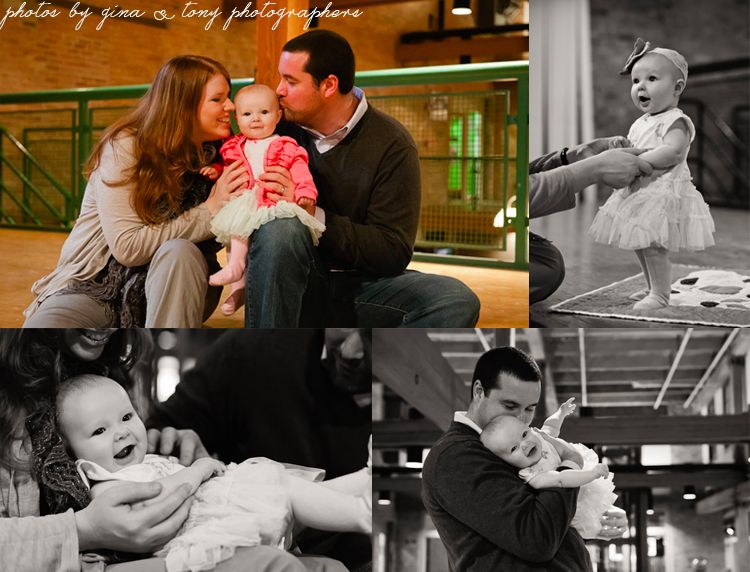 I am such a proud wife and mama! I love these two and I am so grateful to Gina + Tony for capturing our love.